The M-O-V-E formula stands for:
Motivation
Opportunity
Variety
Equipment, encouragement, and enthusiasm
Motivation. Children need some reason to play actively. Often, the best motivation is simply to be with and play with a parent or other adult. Do you actively play with children when they are playing? Do you make physical activities fun for them?
Opportunity. Children need room to explore and a place to play with materials. Do you have a place for children to be physically active or sit and draw pictures? Are materials such as paper, crayons, scissors or modeling clay available and easy for them to get? Do you have some balls and other physical toys? Provide the opportunity, including time, space and materials, for children to enjoy physical activities.
Variety. Children are naturally curious, so they need a variety of materials and physical activities. One child will want to play tag outside while another may want to build a block tower. Get children involved in a variety of activities that will help them use all of their muscles and skills.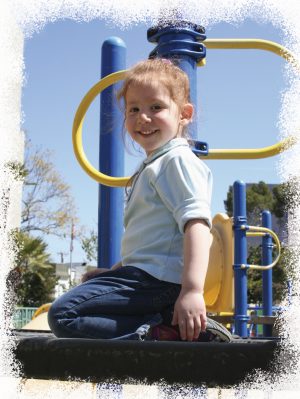 Equipment, Encouragement, and Enthusiasm. Children need a place for active play. They need to climb, push, pull, run, and peddle to develop their muscles. If you do not have a yard or outside equipment, take your children to a local park or recreation center. Children are more likely to stay involved in physical activities if parents are enthusiastic about what they are learning to do. Better yet, take time to run and climb with them!

---