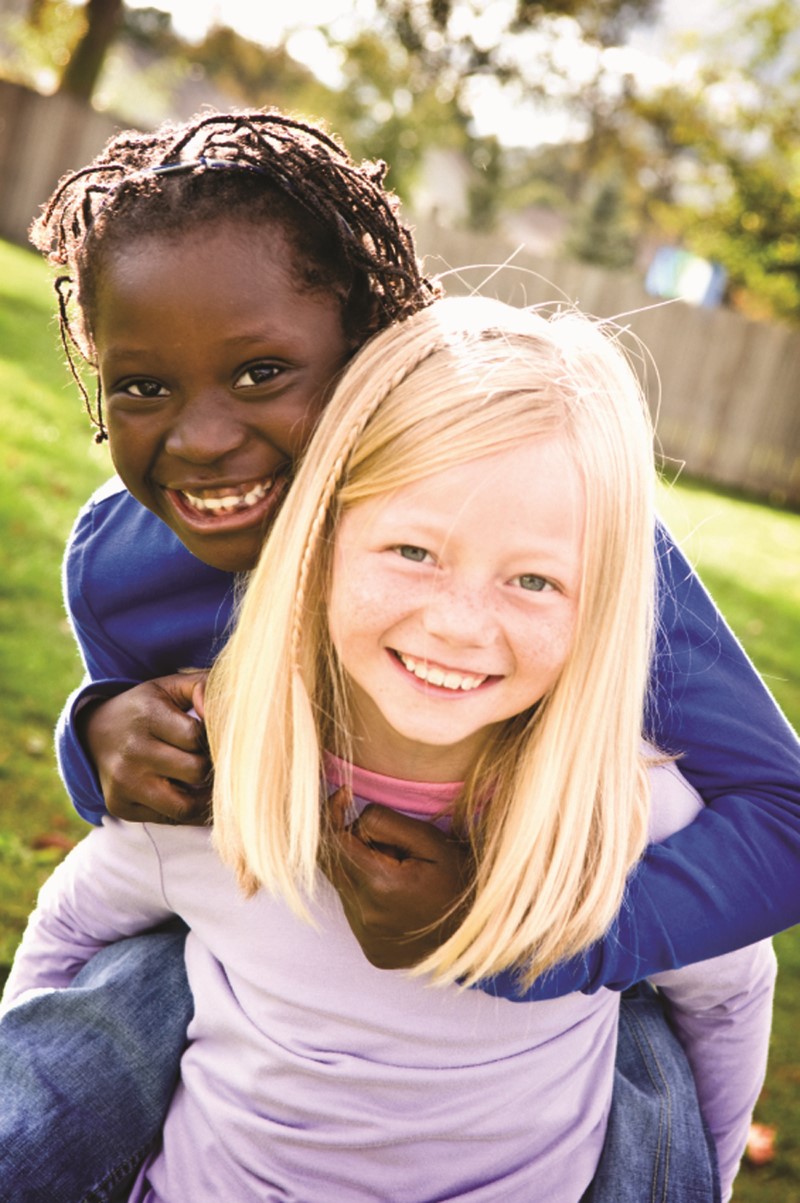 "Mom, can Tracy come over and play?" Sometimes you may feel you have heard that question one too many times. However, friends are an important part of a young child's life. They teach life lessons that parents cannot teach. They provide emotional support, teach acceptable behavior, and teach important attitudes. Relationships with friends are similar to those with brothers and sisters. They are best friends one minute —and enemies the next.
Here are some tips for helping your child make friends more easily:
Encourage your child to bring a friend home after preschool. Make sure they have adult supervision.
Encourage your child to say hello every day to an unknown schoolmate.Teach your child social skills —such as smiling, asking questions, and being friendly.
Get together with others who have children near the age of your child.
Help your child learn ways to deal with teasing by friends.Try this game:You say something negative ("That sweater is funny looking.") and have your child come back with something positive ("I like this sweater — my grandma made for me."). Then switch roles and have fun with it because kids love to be silly while learning.Not only will your child learn good responses to teasing, but this can also help him develop a more positive outlook in general.
Trust your child's taste in friends.Unless there is something dangerous going on,tolerate your child's friends. If your child does not like your best friend's child, accept it. You may be disappointed that they do not get along, but it is not fair to insist that youngsters enjoy each other's company, no matter how convenient it is for you.
---